Role in Scientific Discovery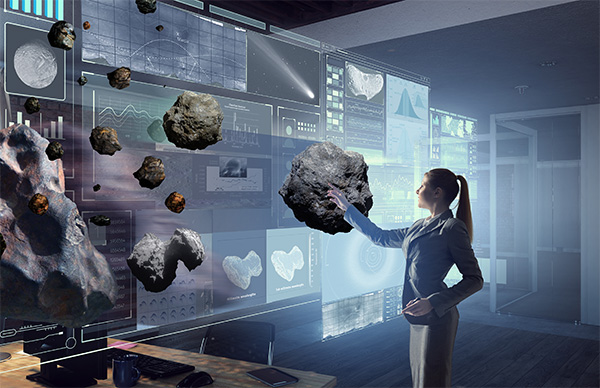 Data science provides the tools to generate scientific inferences while reducing uncertainties.
Benefit to JPL Mission
Data science enables safer, more efficient, and more productive design and operation of all missions. Data science provides deep insights into system behavior and drives autonomy.
Challenges
Data collection is outpacing current approaches to data infrastructure, computing processes, computing power, and data security. The traditional approach to scaling data systems—increasing computation—is becoming untenable, for both ground and space operations. 
Solutions
Data Management and Compute-Intensive Architectures and Ecosystems: data infrastructures, compute infrastructures, data models, cybersecurity

Data Analytics: analysis-ready data environments, exploratory data analysis

Uncertainty Quantification: surrogate models or emulators, model comparison, observation selection
Read more about this topic in JPL's 2019 Strategic Technologies document.